How parents can stop children developing a fear of the dentist
The fear of going to the dentist can be crippling, with many children refusing to visit and getting dental treatment. Here are some tips for parents on how they can start building a healthy relationship with their child's dentists.
"My child freaks out at the dentist" is an issue that many parents have to deal with. There are ways that parents can help their children overcome this fear and start enjoying going to the dentist.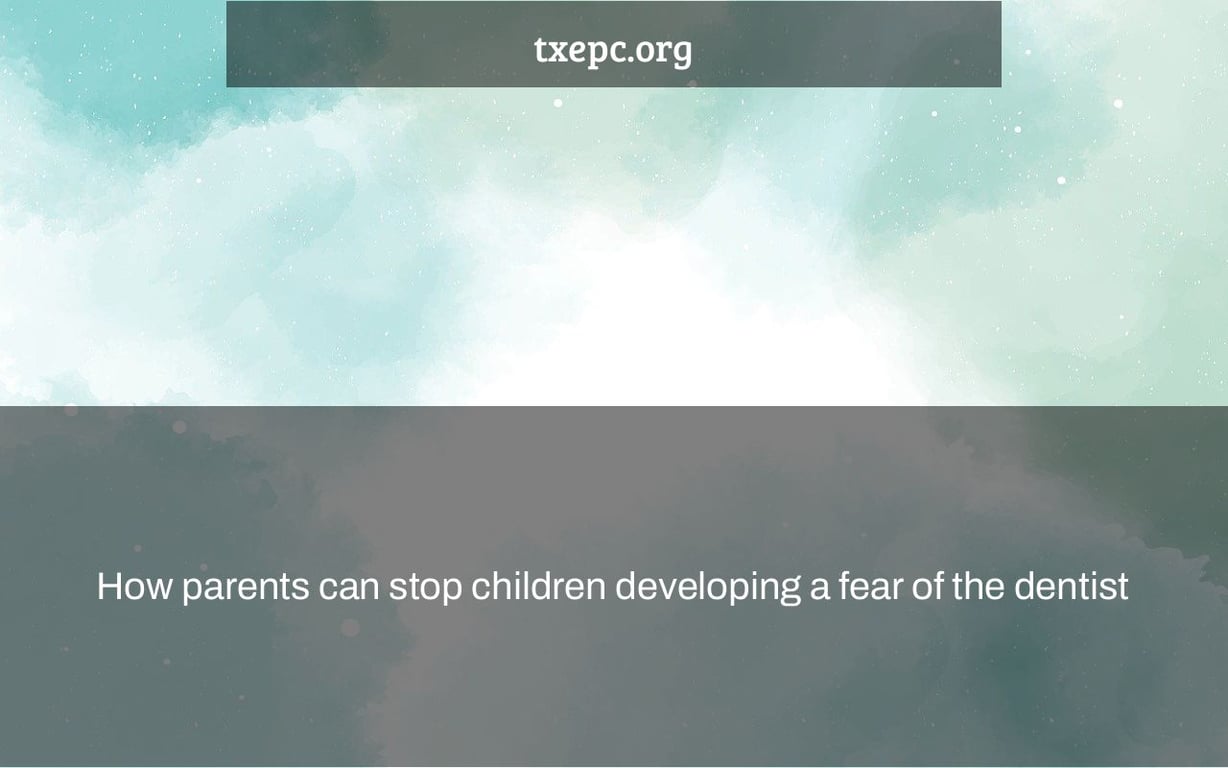 Prevent the fear from developing in the first place so you don't have to deal with it afterwards. (Photo courtesy of Getty/Metro.co.uk)
We're well aware of the situation. Going to the dentist may be a scary experience.
It's one of those phobias that rationalizes itself. Having someone poke around in your mouth is odd. Those fillings might be bothersome at times. There's always the risk of a painful operation or the embarrassment of being chastised for not flossing.
However, as a parent, you don't want your kid to develop a fear of dentists to the point that it prevents them from getting regular exams.
We all know how vital it is to see the dentist. Unlearning a fear, on the other hand, is difficult. Helping your youngster avoid developing that fear in the first place is a better solution.
So, how do you go about doing that?
Start as soon as possible.
'It's critical that children see the dentist from an early age, ideally around the age of one, to create a positive relationship with the dentist and get used to the dental environment,' explains Dr. Anjum Jahan.
Establishing that comfort early on can help you avoid difficulties later on.
Take your children to a pediatric dentist.
When it comes to easing your children into the procedure, don't simply go to your normal dentist.
Visit a paediatric dentist, who will have specialized training and resources to help children relax and engage, including toys, balloons, sticker books, and colorful instruments.
'There will also be a larger number of children in the clinic, which may make the youngster feel less anxious,' Dr Anjum says.
Set a good example.
'Children are not born with a dread of the dentist; they learn it from adults (typically parents) who have had past unpleasant experiences and talk about their worries in front of their children,' says Dr Kailesh Solanki, a dental specialist for Dentalphobia.co.uk.
Avoid expressing your personal fears about going to the dentist in front of or to your children. If you have a phobia, don't bring your children with you to therapy since they will pick up on your fear and learn to react in the same way.
Start as soon as possible (Picture: Getty Images)
Allow them to inquire.
Knowledge is power, and it may significantly reduce worry.
Allow children to ask questions of their dentist, and gradually expose them to new dental devices so they know what to anticipate each time they visit.
'Another method to assist minimize the child's fear and reinforce the concept that dentists aren't as terrible as they are made out to be is to watch movies and read books about going to the dentist,' Dr Anjum recommends.
Teach children about the importance of good dental hygiene.
Assist your children in comprehending why they need to go to the dentist.
'This way, there is likely to be less resistance, and the youngster will have a greater drive to attend the dentist,' explains Dr. Anjum.
Additional Information: Health
Talk about the dentist in a nice light.
'The greatest method to avoid your kid from acquiring a phobia of the dentist is to have good chats with them about the dentist around the time you clean their teeth,' says Dr Kailesh.
"The dentist is going to be incredibly happy with how effectively you've been cleaning your teeth," I frequently encourage parents.
Reward positive behavior.
'Another strategy to encourage good views about dental checkups is to give your kid a reward after visiting the dentist,' says Dr Kailesh. 'Of certainly, as long as they aren't sweet!'
Do you have a story to tell?
Send an email to MetroLifestyleTeam@Metro.co.uk to get in contact.
MORE: How to save £4,000 a year on childcare bills from savvy parents
MORE: Royal pastry experts reveal a holiday Cinnamon Stars recipe
MORE: A deaf hunting dog who was abandoned in a shed at Christmas gets reunited with her closest mate.
Watch This Video-
The "dental fear and anxiety in pediatric patients" is a problem that can be avoided with proper education. This article will provide parents with the necessary tools to help their children overcome their fear of the dentist.
Frequently Asked Questions
How can I help my child overcome the fear of the dentist?
A: It is impossible to overcome the fear of the dentist by yourself. Your child will need a lot of help and support if they are trying to conquer their fears in order for them not to have any more anxiety about going back after each visit.
How do I get my child to like the dentist?
A: Its important to make sure your child knows the importance of dental hygiene, as well as being aware that visiting a dentist is not an event they will instantly dislike. Instead, try talking about what youll be doing and why its important for their health. Knowing more about how teeth work can also help them understand just why going to the dentist isnt so bad after all.
Related Tags
how to help child with fear of dentist
how to prepare a child for dental work
child traumatized by dentist
benadryl before dentist child
kid screams at dentist